Fulfillment knowledge - In application
Event Packages
In early December, a longtime customer approached us about the possibility of handling and fulfilling approximately 1,600 Christmas event packages for them.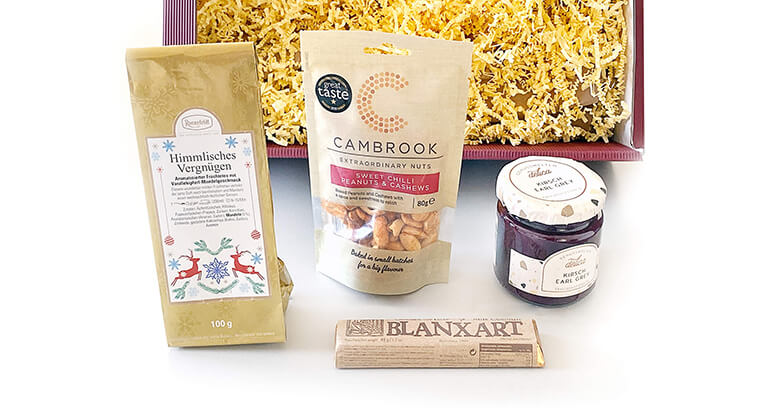 A special feature here - we are to make suggestions for the contents, outer packaging and personalized Christmas cards. The actual packing of the event packages and shipping on time before Christmas is of course included. We were given an "all inclusive" price of what the individual event package may cost, including postage.
Let's go: we started looking for original content on the theme of Christmas and were able to immediately inspire our customer with three different proposals. In line with the theme, we chose a functional and pretty outer packaging. We procured the sizzle wool so that the components of the event package would be protected on the one hand and beautifully presented on the other.
So close to Christmas, no easy task to get all the components in time for the festivities and then still organize the shipping so that the event packages arrive at the recipients in time for the festivities.
A wonderful project that was a lot of fun for everyone involved.