Fulfillment knowledge - In application
We take care!
Fridays: 7:00 p.m. Board meeting of a large German stock corporation. End of the conference approx. 22.00 hrs.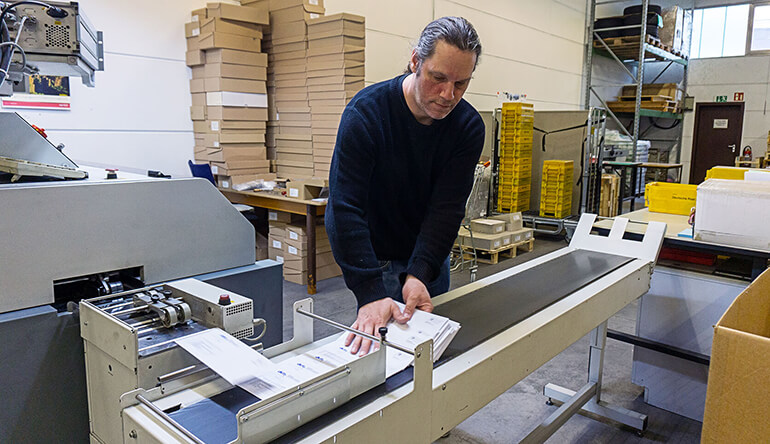 The press department of our customer writes a press release that has to be in the mailboxes of selected 18,500 employees on Monday. The Word document for this is transmitted by email at approx. 1.00 a.m. on Saturday.
The mailing consists of 2 sheets each front and back and 1 sheet front only printed on supplied customer stationery. A total of 92,500 prints, printed on our two fastest high-performance printers. Fold all prints to long-din format, insert 3 pieces each into customer-supplied long-din envelopes, close and postmark with fully paid letter postage. Pack items in postal containers in accordance with postal regulations and deliver to the Mannheim postal center by 12:00 noon at the latest to ensure that the items can still be transported on Saturday.
Start of work for Lettershop employees: Saturday 2.00 a.m. Start of work for folding machine employees: Saturday 4:00 a.m. Employees start work on the inserting machine: Saturday 5.00 a.m. Start of work for warehouse and fleet employees: Saturday 10.00 a.m.
We take care!